This is the official web site of the Somerset County Archery Association.
All GNAS (Archery GB) affiliated clubs of Somerset are listed on this site. You will find entry forms for tournaments held in the county, as well as information on county records, county teams, postal competitions, and even items for sale.
NEWS
Somerset Postal Competitions - Final Results
The March results have now been published for the Frostbite and Portsmouth competitions.
The winners of the senior Frostbite competition is Burnham Co. of Archers with Wells City Archers being runners-up. In the Junior competition South Wansdyke juniors are the winners with Burnham Company of Juniors Archers in 2nd place.
Full Frostbite results here.
In the senior Portsmouth competition, Bowmen of Ina are the winners with Wells City archers being runners-up. In the junior competition Avalon Archery Club juniors are the winners with South Wansdyke juniors in 2nd place.
Full Portsmouth results here.
Congratulations to the winning teams and to all the archers competing.
Darragh Joyce selected for Ireland Team
Darragh Joyce, a member of Burham Company of Archers, has been selected to compete for the Irish Junior Archery Team for 2019. Full details on the www.burnham-on-sea.com website, who gave permission to share this article.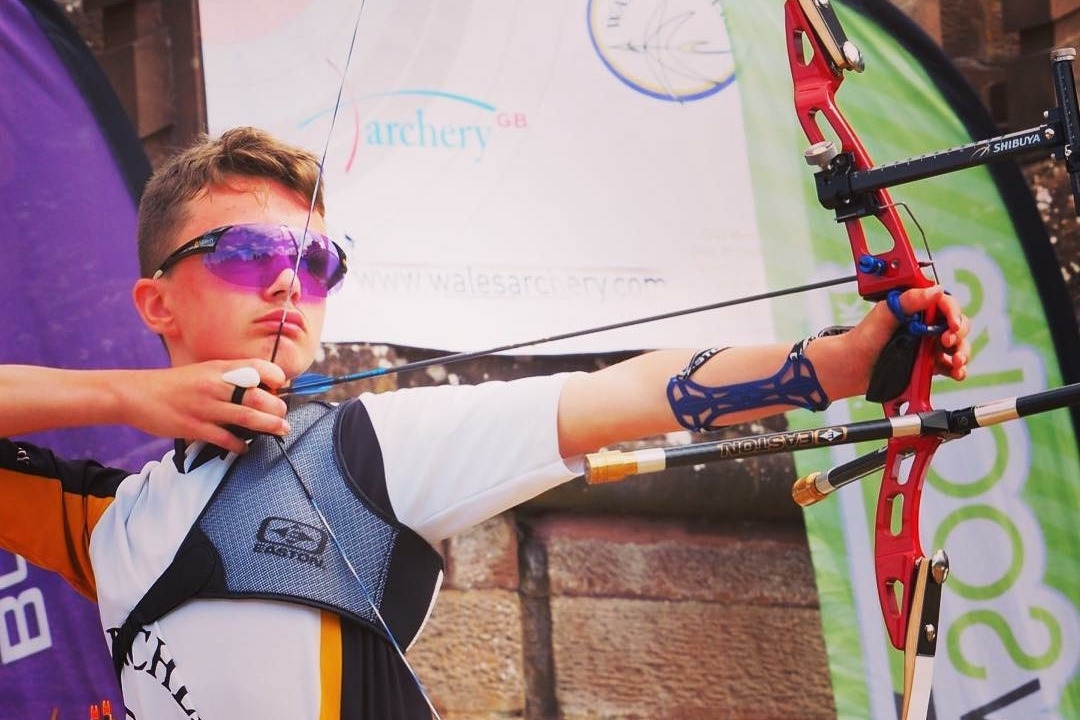 Field Archery - taster sessions
Overton Black Arrows are holding some open days at the Warren in Hampshire.
Dates are Sun 24th March 10:30am, Sat 27th April 10:00am, Sat 11th May 10:00am.
If you attend it is advised to have sight marks from 10m to 60m in 5 metre increments.
Full details are on the website.
2019 Tournaments - Entry Forms
Look at the Tournaments Diary for the latest details, and entry forms.
Lizzy Rees to be Archery GB Field Archery Coodinator
Congratulations to Lizzy who has been contracted as Archery GB's Field Archery Coordinator.
Lizzy said: "This is such an exciting opportunity for Archery GB and Field Archery. The potential over the next five months to positively influence the development of Field is huge and I can't wait to start exploring people's views. Contact me any time on lizzy.rees@archerygb.org and I'd be happy to chat."
Full details are available on the Archery GB website.
If you have any thoughts on Field Archery please contact Lizzy before end June 2019.
RESULTS - SCAA Senior and Junior Indoor Champioships
The results of the SCAA Senior and Junior Indoor Championships held over the weekend of the 8th/9th December at Priory Community School, Weston-super-Mare,are now available here.
Affiliation Fees
Details of calculating affiliation fees, how to pay to SCAA and GWAS are now available here.
Schedule of SCCA Meetings
A schedule of future meetings for the SCAA is now available here.
2018 Tournament Results
The results of the latest tournaments are available here.
Competitions Need Judges - how about becoming a judge?
Without judges, no competition can take place and, in Somerset, judges are few and far between. Why not join this select band? Whether you are a competition archer or only shoot for fun, judging is a way to put something back into the sport you love. AGB has put an introduction to judging on their website, if you are interested, please click on this link.
If you would prefer to see what is involved without commitment, please email me and I will try to arrange for you to 'shadow' me at one of the forthcoming competitions.